Neshaminy High School
Class Of 1963
Mystery Classmate
Who is this classmate? The Photos were taken in 1963 and 2008. Guess her name, then submit it in the "Contact Us" section of the web site. There are no prizes for the first correct answer, just the deep satisfaction that you're smarter (or at least faster) than everyone else!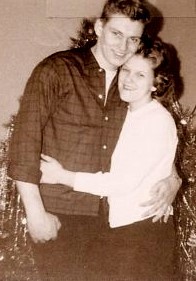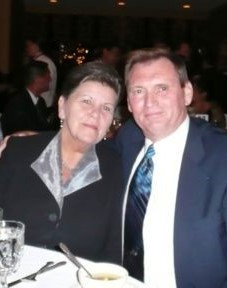 We have a winner! At 4:52 PM (Neshaminy Time Zone) on 9/3/2008 Cheryl Kirwer Powers correctly identified our Mystery Classmate. But, she and I are not telling (yet) who she is! (Use the blue scratch pad below to reveal our Mystery Classmate's identity.)
The following chronology lists classmates who also correctly guessed the name of our Mystery Classmate:
Update! Sandra Simmons Giangrante guessed correctly our mystery classmate today, September 11, 2008. Congratulations, Sandra!
Further Update! Brenda Egan Cole took time out from her busy day today (September 12, 2008) to correctly identify our "Mystery Classmate."
Another Correct Answer! Today, September 13th, Pamela Neudecker Rush also identified our Mystery Classmate. Cheryl, Sandra, Brenda and Pamela are so smart! But what about the rest of us? Well, in order to help you out, here's a new clue, in addition to the one on the scratch pad below: Her last name in our yearbook rhymes with a well known, good book. Any guesses?
Today, September 18, 2008, Carol Zerbe joined the small but mighty group of brilliant sleuths who correctly identified our Mystery Classmate! Not only is Carol a gifted artist, she's a terrific detective! Hmmmm . . . Why are all the winning entries being made by women? Come on guys, GET IN THE GAME!
Friday, September 26, 2008: Carol Rice has just guessed correctly the identification of our Mystery Classmate. Great job!
Flash Toys at WishAFriend.com